What would you like to explore?
Technical Literacy
Proposed Cooperative Housing Society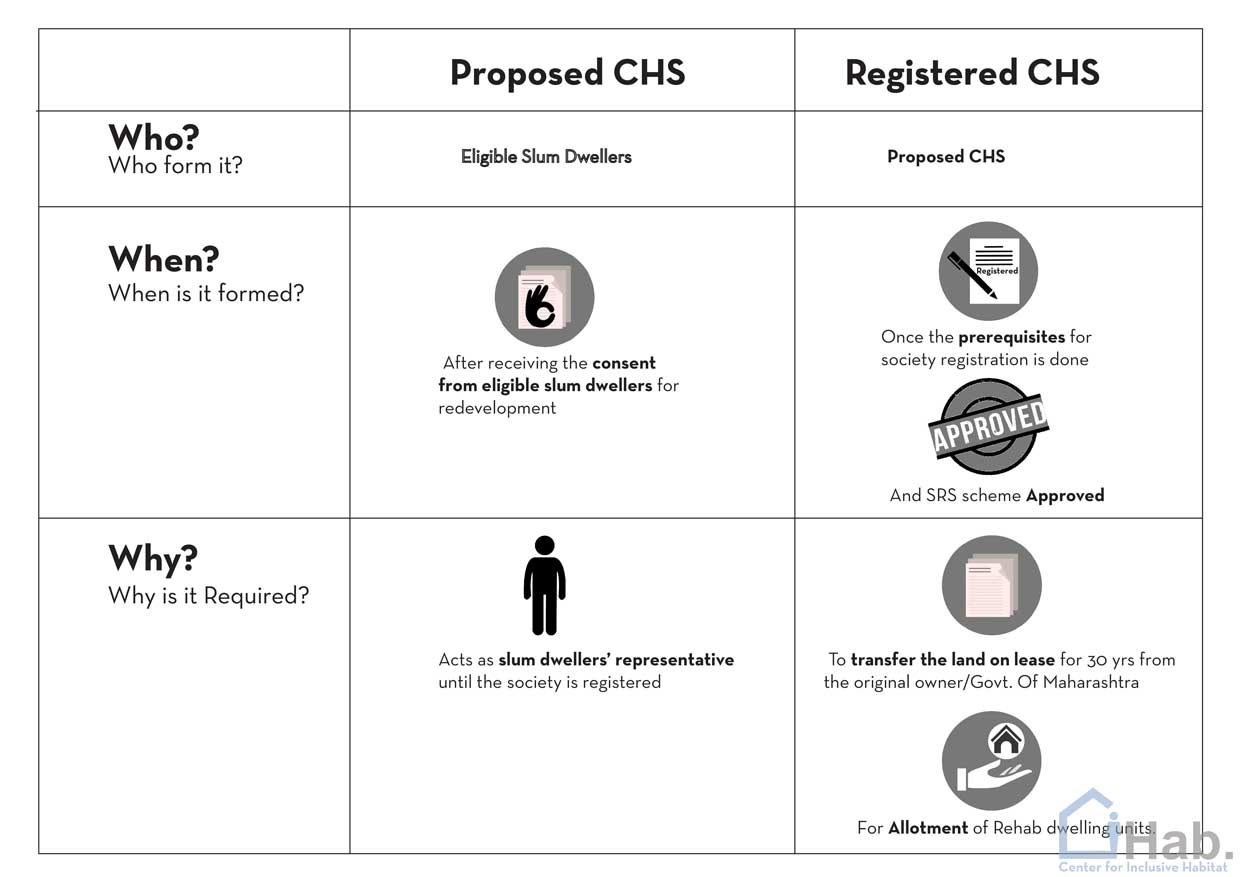 'Proposed CHS' is a provisional CHS formed by the eligible slum dwellers who have given their consent to undertake the redevelopment of their slum. This entity acts as the slum dwellers' representative until the official society registration is done.