What would you like to explore?
Technical Literacy
Registered Cooperative Housing Society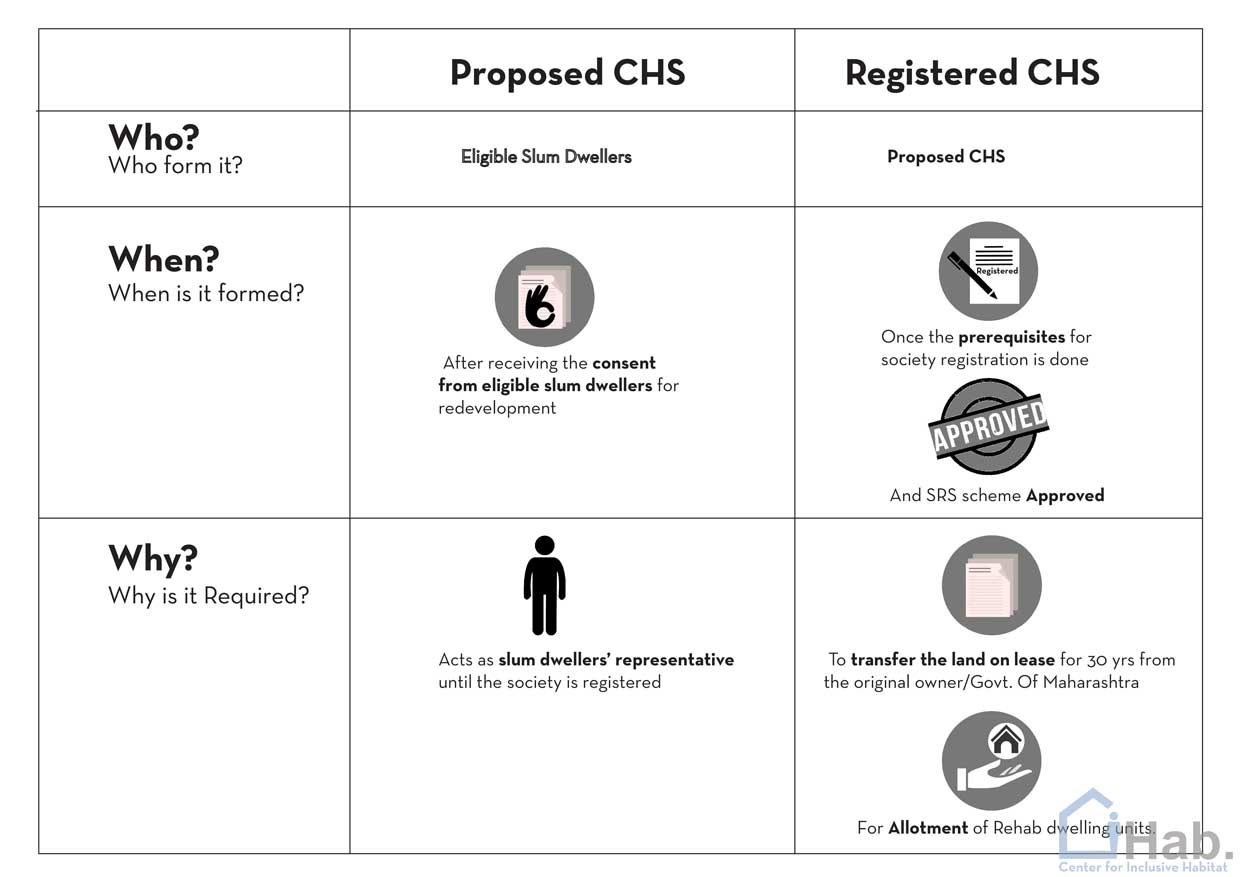 Registered CHS' is formed by the proposed CHS once the prerequisites for society registration i.e bank account opening, name reservation and SRS scheme approval is done. A registered CHS shall be required to be in place to transfer the land on lease for 30 years from the original owner/Govt. Of Maharashtra and also for allotment of rehab dwelling units.